QUEENSTOWN'S JEWEL
An elegant Victorian Villa built in 1888, Hulbert House has been beautifully restored and transformed into one of Queenstown's most exclusive lodges. Enjoy intimate luxury in one of our six suites with grandstand views across Lake Wakatipu.
About Us
View Rooms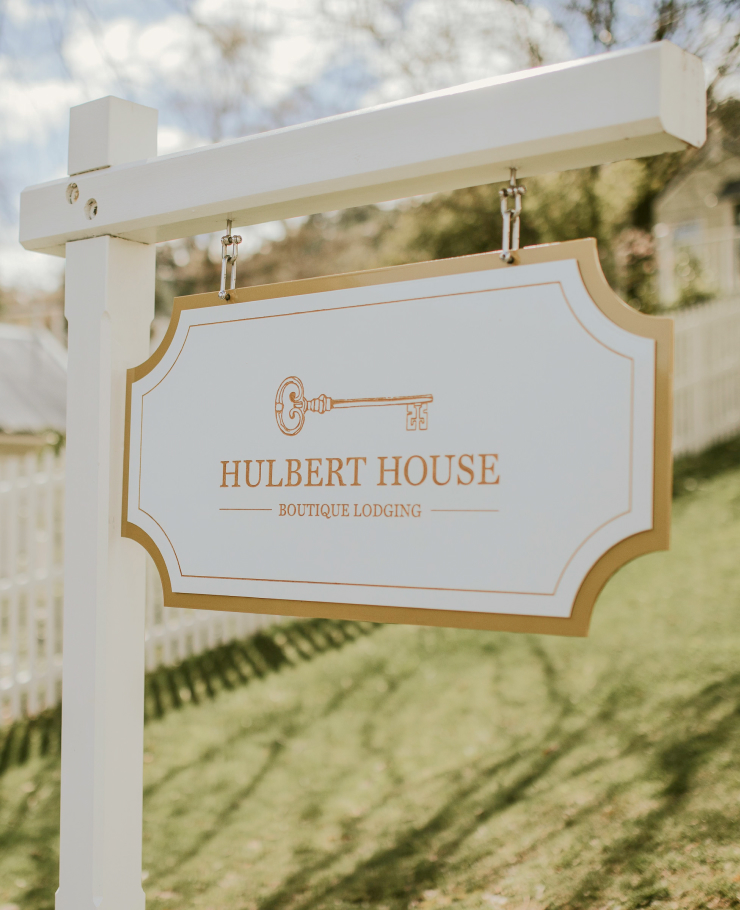 Hubert House holds a distinguished reputation as one of New Zealand's most elegant boutique lodges. Situated in a tranquil setting, distanced from the hustle and bustle of Queenstown, yet conveniently only a 5-minute walk away, our beautifully restored lodge presents opulent suites draped in Victorian elegance.
Immerse yourself in panoramic vistas that unfurl from the mountains to the lake while our award-winning team support you to explore the captivating Queenstown region.
Guest Reviews
The environment was breathtaking
Had a lovely stay at Hulbert House. The staff were great and very helpful. The environment was breathtaking. Beautiful furnishings and cosy vibe. Will definitely be back when we are next in New Zealand. Great views across the water.
Our hosts made us feel incredibly welcomed
Thanks to Jade and Jay for their hospitality during our stay. This was the highlight of all our nights in NZ recently. Our hosts made us feel incredibly welcomed and along with the House's other staff, made sure our stay was an experience to remember. Super canapes and drinks out on the patio in the afternoon sun with a view over the lake and a great breakfast in the morning.
They are great hosts and manage the staff to maintain high levels of service.
This boutique hotel is perfect for couples who want to be spoiled and enjoy luxury accommodations but don't want the stuffy, overly formal decorum of typical expensive hotels. Beautifully restored house, well-appointed with lots of elegant design details, the views are amazing and a short walk to the heart of Queenstown restaurants. Jade and Jay provide a warm, intimate level of 5-star service without the fuss.
This is definitely a luxury stay
What a treasure this house is, lovingly restored. From arriving to leaving the staff could not do enough to ensure our stay was perfect. The lounge area is stunning and at the end of the day, of seeing the sites on offer, you are presented with drinks and canapes. Breakfast is very good and served in the lounge area. The Room we stayed in was beautiful with fantastic views of the mountain range and waterfront.
The staff was exceptional!
This is a true 5-star luxury boutique hotel. It is magnificently appointed in the form of an old Victorian mansion with 6 comfortable rooms, fabulous daily breakfast and cocktail hour, a lovely deck area, and gorgeous views of Lake Wakatipu. The staff was exceptional!
From dawn until dusk, indulge in our complimentary selection of snacks and refreshments, ensuring you're constantly satisfied. As the day transitions to evening, allow us to treat you to a delightful spread of canapés, thoughtfully paired with a selection of wines and beers. Whether you choose to unwind in our palm lounge, your own room or the outdoor spaces that grant you a scenic view of the city, we're dedicated to ensuring your stay with us is restful and memorable. Hubert House appeals to a diverse range of guests, including solo travelers, couples, and groups.
Hulbert House offers two categories of Suites and one Studio Room; The Grand Room which offers Lake Views and Premium Rooms which offer views of the gardens and mountains. The Studio Room offers garden views. The Grand Room is located on the ground floor, while the Premium Rooms are on the ground floor and level one, and the Queen Studio is on the ground level.
Our History

Hulbert House is a beautifully restored Victorian villa dating back to 1888.
Contact Us

Our lodge team are happy to answer any questions you may have
Location

Hulbert House is located in the heart of Queenstown and a short walk to the town's best restaurants and attractions.